Product Categories
Please select a product type from the categories below.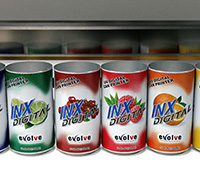 The largest producer of inks for 2-piece metal decorating in the world, INX continues to stay a step ahead (or further) with new, advanced products and systems. Our products and expertise in plastics is gaining import, too, as more marketers add plastic containers to their packaging portfolio
2 Piece metal, 3 Piece metal and Plastics.
View Products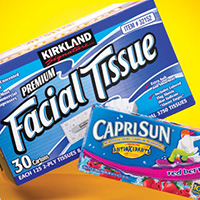 There seems to be no limit to the range and extent of paper packaging challenges — substrates as well as brand colour specs and unique converting demands. And as far as your customers are concerned, there's no room for compromise.
Bag, Corrugated, Folding Carton, Single Serve, Tag and Label.
View Products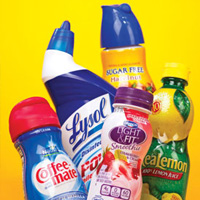 "High Performance" is the name of the game as shrink sleeve labels, retort pouches, boil-in-bag and other flexible packaging continues to gain share with consumers and marketers alike. Multiple-substrate INX options deliver "the brand look" with eye-popping colour while reducing colour pulls and waste. Our inks, laminates and coatings also simplify inventory in gravure as well as flexo operations.
Rotogravue, Flexographs, Specialty.
View Products
About Our Products
Performance
As production speeds and volumes are ever increasing our opponents are left behind and INX continues to forge ahead with new, advanced product technologies, systems and innovations.
Quality
After all, the package is the product! Almost meeting color and brand identity specs won't do. Meet or exceed your client's expectations any time, every time with product consistency and product quality that is second to none!
Cost efficient
Cheaper doesn't equal cheap! Quite the opposite actually, INX inks have been able to yield up to 40% (sometimes more) more mileage than its competitors, add in more up time, less wash up, less spoilage and an overall higher quality finished product & it is easy to see why INX ink continues to dominate globally.
Visual impact
Ensure your products have an eye popping look that is just as good to the end user as it was when it left the production line, INX inks has properties that ensure they are able to withstand the rigors of fabrication, filling & distribution.